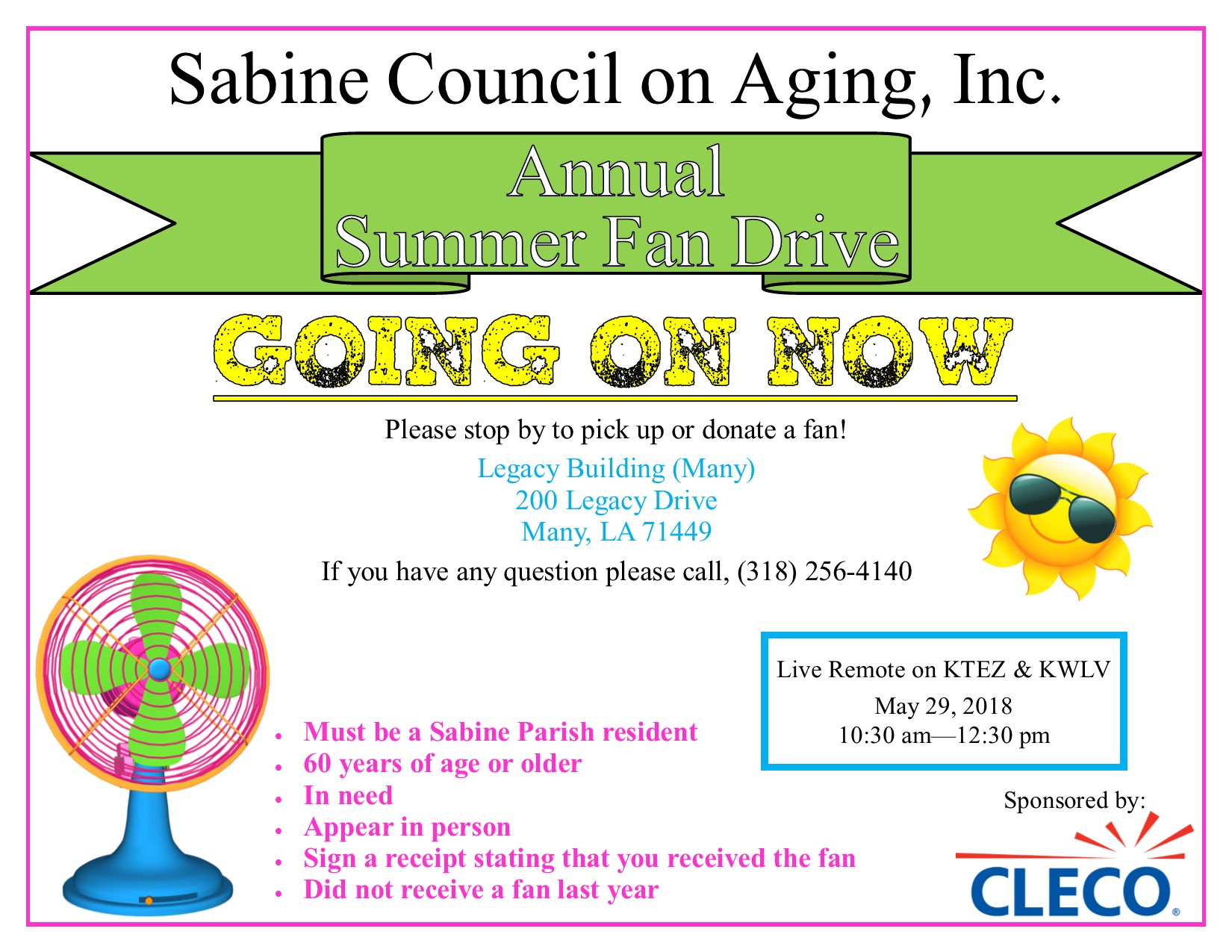 The Sabine Council on Aging's Annual Summer Fan Drive has provided outreach and relief to the senior citizens of Sabine Parish.
The idea is simple: an inexpensive fan to provide some relief from the searing Louisiana Heat.
The SCOA Annual Summer Fan Drives will kick off on May 15, 2018.  On May 29, 2018 we will have a live remote on KTEZ & KWLZ from 10:30 am–12:30 pm.
Donations can be dropped off at our Legacy Building (Many):
200 Legacy Drive, Many, LA 71449.
For more information please call, (318) 256-4140